In Switzerland you can say hello using "hoi", "sali" or "grüessech".
This postcard shows the cathedral of St. Urs and Viktor and the rive Aare.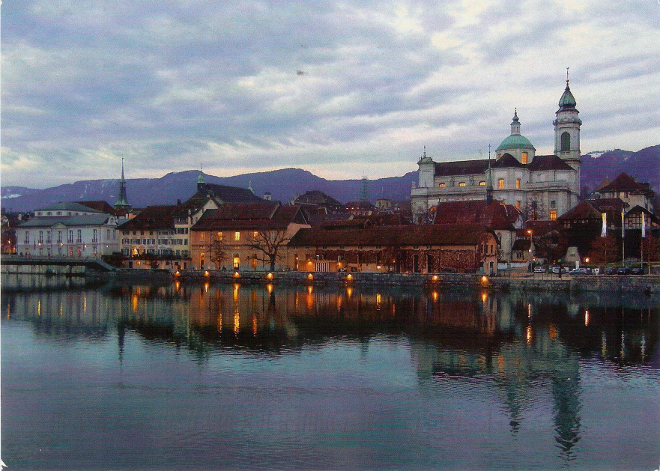 Thanks Monika.
---
Thank you for the stickers on the postcard. We are still trying to figure out what you wrote (Editor's note – Swiss German is difficult to translate!)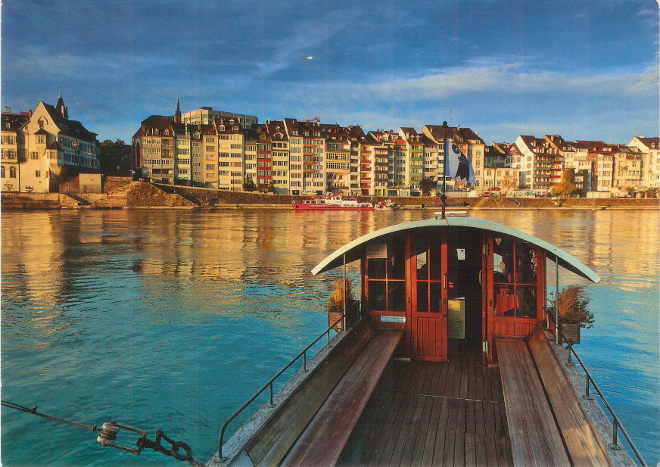 Thank you Tinu (?).
---